A Luxurious New Landing
Hello, Bathroom
From our new bath mats to the playmat that started it all, we bring our one-of-a-kind comfort and style to every room in your house.  Every mat we make is designed with your home in mind and built for living life to the fullest - and the softest.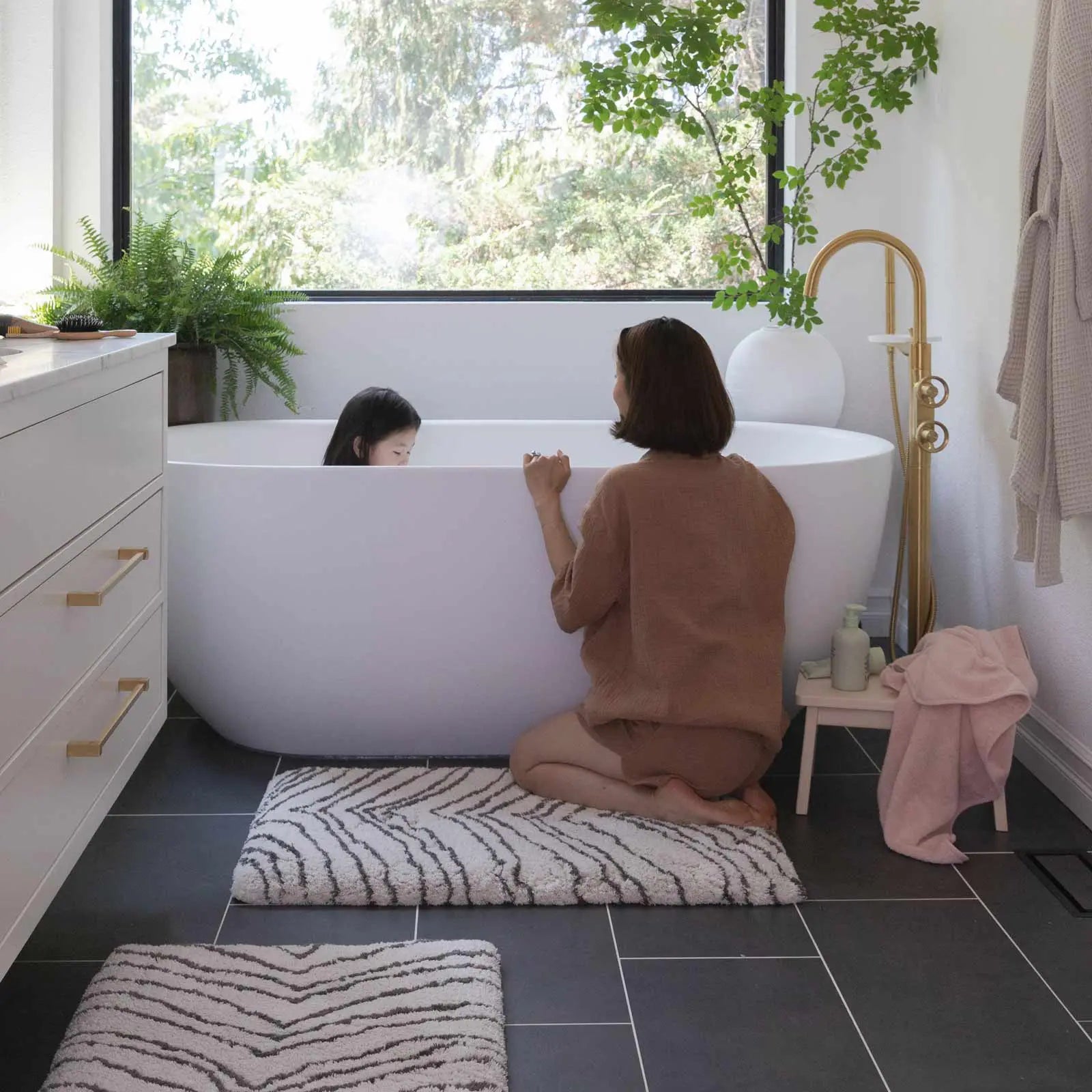 Bath Mats
Transform your bathroom into a sanctuary of comfort and style with our exceptional range of bath mats and rugs. Whether you're in search of a plush bath rug, a soft bath mat, or a memory foam bath mat, we have the perfect solutions to elevate your daily routine. Step onto our padded bath mats, and you'll instantly experience a spa-like sensation that soothes your senses.
Memory Foam Bath Mats
Our absorbent bath mats, crafted from high-quality cotton pile and a memory foam liner, keep your bathroom floor dry while adding an element of luxury to your space. These thick bath mats offer a plush, comfortable feel underfoot and are designed to keep your space dry and stylish, ensuring a fresh and inviting bathroom environment. Our memory foam bath mat liners provide support like anti-fatigue bath mats, designed to make every step a rejuvenating experience.
Padded Bath Mats
Discover the cozy comfort of our washable padded mats, perfect for adding a touch of elegance and warmth to your bathroom decor. Whether you're seeking a decorative bath rug or a comfortable bathroom rug, our collection has you covered. Experience the ultimate in bathroom luxury today with our water-absorbent bath rugs, designed to create a haven of relaxation within your own home. Upgrade your bathroom and embrace the comfort and style you deserve with our range of spa-like, decorative bath rugs and mats.