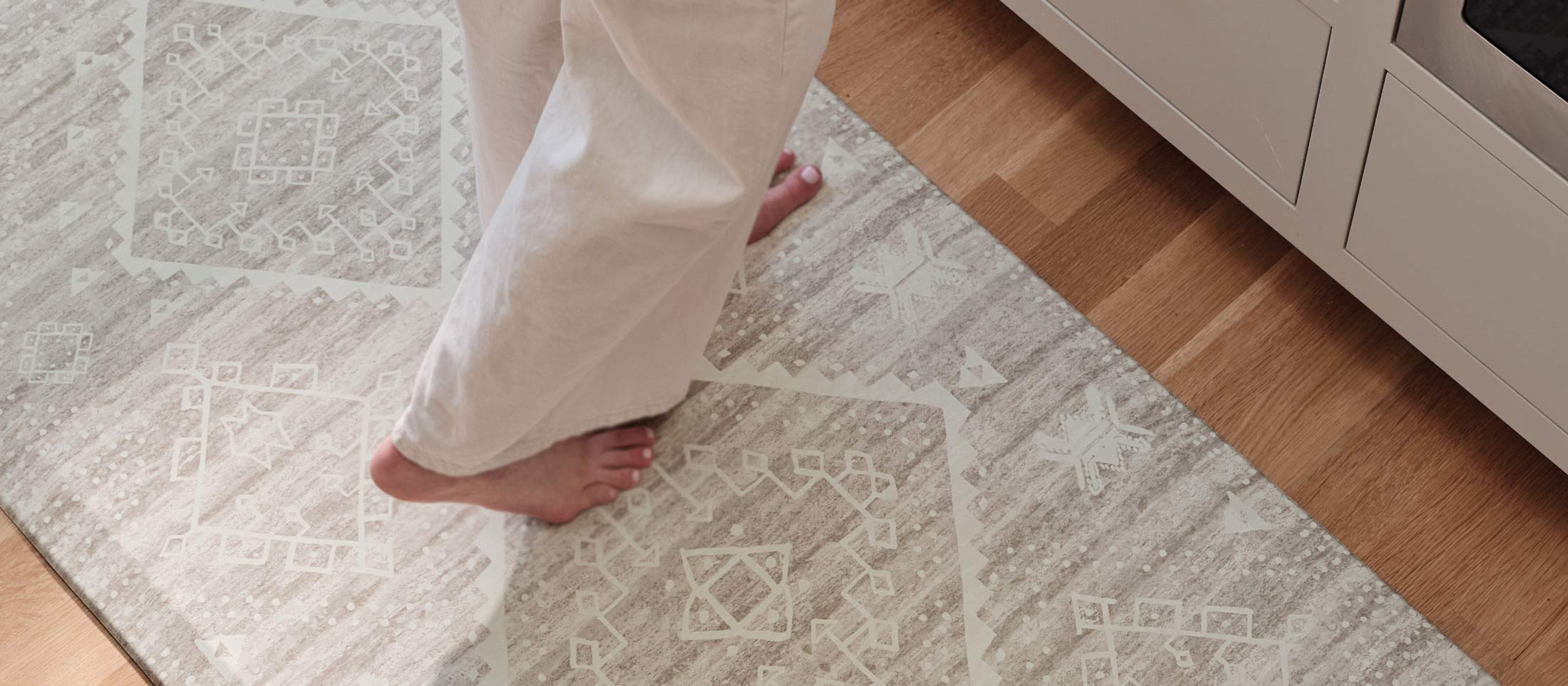 Anti-Fatigue Kitchen Mats
We create beautiful anti-fatigue kitchen mats that offer support and reduce the stress put on your feet, knees and back from standing on hard floors. Each House of Noa standing mat is soft to the touch and designed by hand to create a relaxing and aesthetically pleasing standing experience. Our best selling anti-fatigue kitchen mats are cushioned with ergonomic foam, and come in a number of different colors to match any home decor style.

Beautiful Standing Mats for the Kitchen, Home Office, Laundry Room & More
Our anti-fatigue standing mats can be used in the kitchen, in front of a laundry unit, or in your office as a standing desk mat for work. Style your kitchen, update your laundry room, and use as a standing desk mat to improve your posture at the same time! They're also not your average kitchen floor mats because they're so easy to clean. Wipe up any spill from guacamole to red sauce from our kitchen floor mats with ease.

And, our anti-fatigue mats are made with a high density foam and have a printed top fabric. They wipe clean, and each kitchen mat is made right here in the USA. Nama Mat is like a rug, but better!