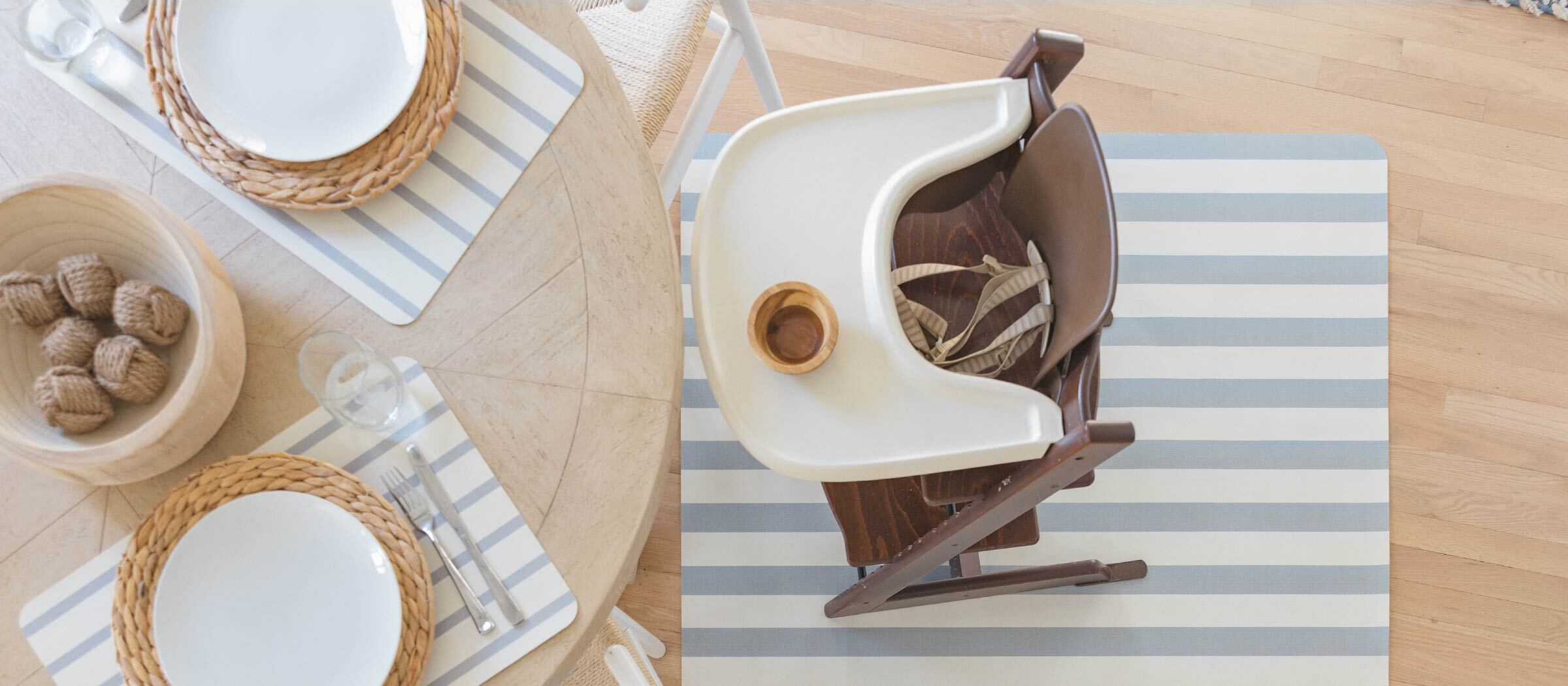 Coastal Decor
Coastal decor and style evoke all the vibes of a warm summer day by the coast, even if you're nowhere near the ocean. Coastal decor can be best recognized in different blue hues, soft whites, and cream colors. Mixing and matching seaside-inspired colors and beautiful organic fabrics helps to bring a true coastal style to life. 
Coastal Floor Mats
We created our first-ever coastal collection to breathe a breath of fresh salt air into your home. Our beautiful
coastal floor mats were designed to mix and match, so you can create an effortless and sophisticated coastal look in your home. Coastal kitchen mats, highchair mats, and coastal placemats inspired by the sea and easy to wipe clean. This coastal floor mat
collection is like nothing we've created before. From gorgeous stripes to navy blues and accents of white and cream, our coastal collection will bring the vibes of the seaside to your home. Each mat is perfect for beach house decor because it wipes clean. Don't stress the mess, each mat makes it easy to wipe up sand, saltwater, or even melted ice cream.