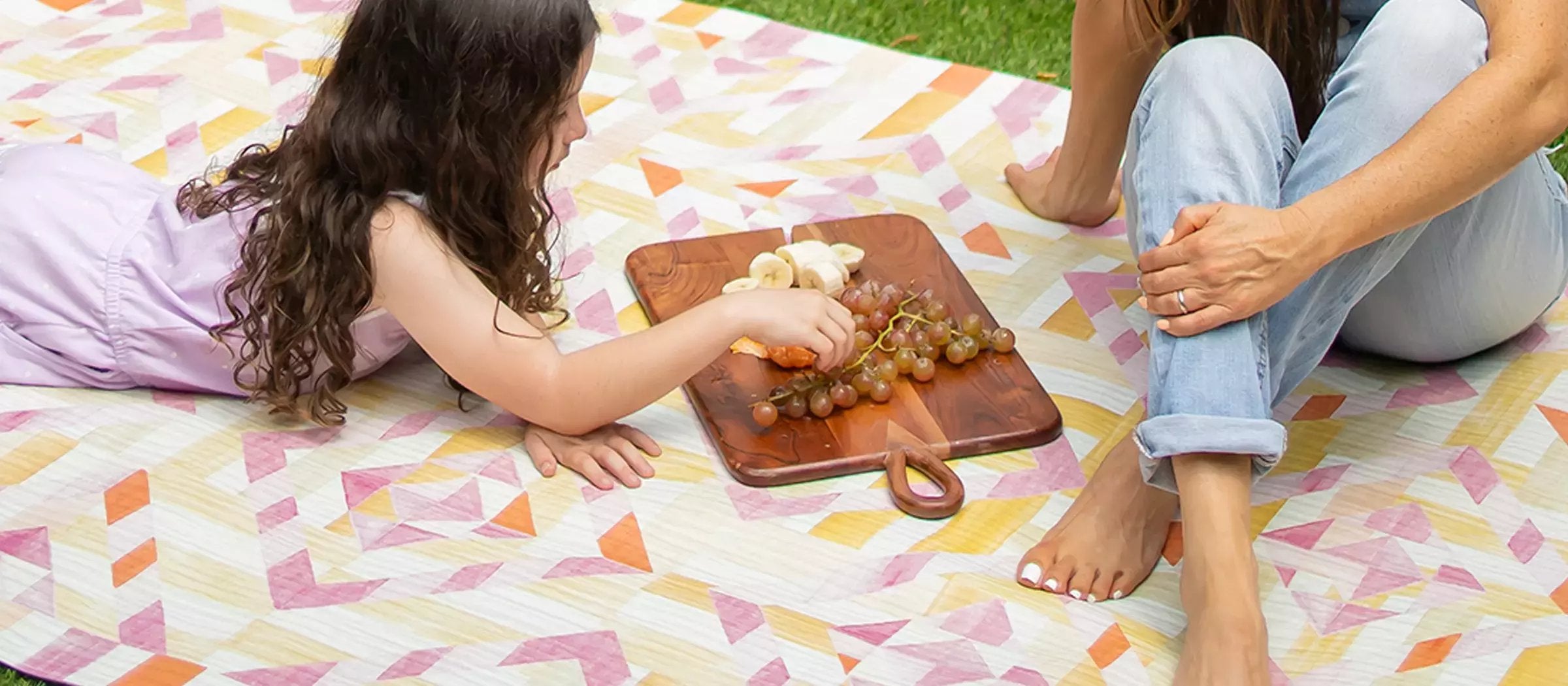 Water Resistant Picnic Blanket
Ever sit to have a picnic in the park and realize the ground is wet? Well, we have the ideal picnic mat solution for that - meet the Everly Portable Mat. Made with vegan faux leather each mat is water resistant so the ground won't leak through. Designed to be even more beautiful than your average picnic mat, our waterproof picnic blankets are hand-drawn by our super talented designer. Our fan-favorite picnic blanket is Jardin, a gorgeous floral picnic mat design with blues and greens. For a more coastal picnic, our Seaside portable picnic mat features a combination of calming blue and cream tones with all the vibes of hard-to-find vintage rug.
Beautiful Picnic Blankets
Be the envy of everyone at the beach or picnic with a stylish and unique water resistant picnic blanket. Easily create a beautiful wipe clean space -- wherever you wander. Perfect for a trip to the lake, pit stop picnic in the woods, or everyday use in your own back garden. Ultra-portable, super practical.